Welcome to the world of Mohr4 Celtic Fiddlers!!!
Music, friends, fun and more music! We love playing, and we love sharing our music with all of you!
Visit our Facebook Page!
Upcoming Fundraiser–Tell all your friends!!!
Andalusian Adventure
Mohr4 Celtic Fiddlers
Come to the Cikan House (31 Hitching Post Road) on Friday, April 12, 7:30 to hear and support these energetic and dazzling musicians. They will perform a variety of Celtic, Gypsy, Shaker, and Western Swing.
Mohr4 is comprised of 4 sisters who grew up singing and playing music together in the hills of Alabama. Now they reside in Bozeman where they are active in the MSU Music Department.
This May they will be traveling to Spain and Morocco with the MSU Cello Ensemble. While there they will perform and study at conservatories as well as engage in independent research toward their honors degrees. All funds raised at this concert will offset travel and tuition expenses for this exceptional experience.
Copies of their latest CD, Montana Sampler, will be available at the concert.
Tickets are $15. Beverages and hors d'oeuvers will be provided.
If you'd like to support these talented ladies but can't make it to the concert, consider an online donation: http://www.gofundme.com/2g8oog?pc=fb_cr
Busking on Main Street
Christmas!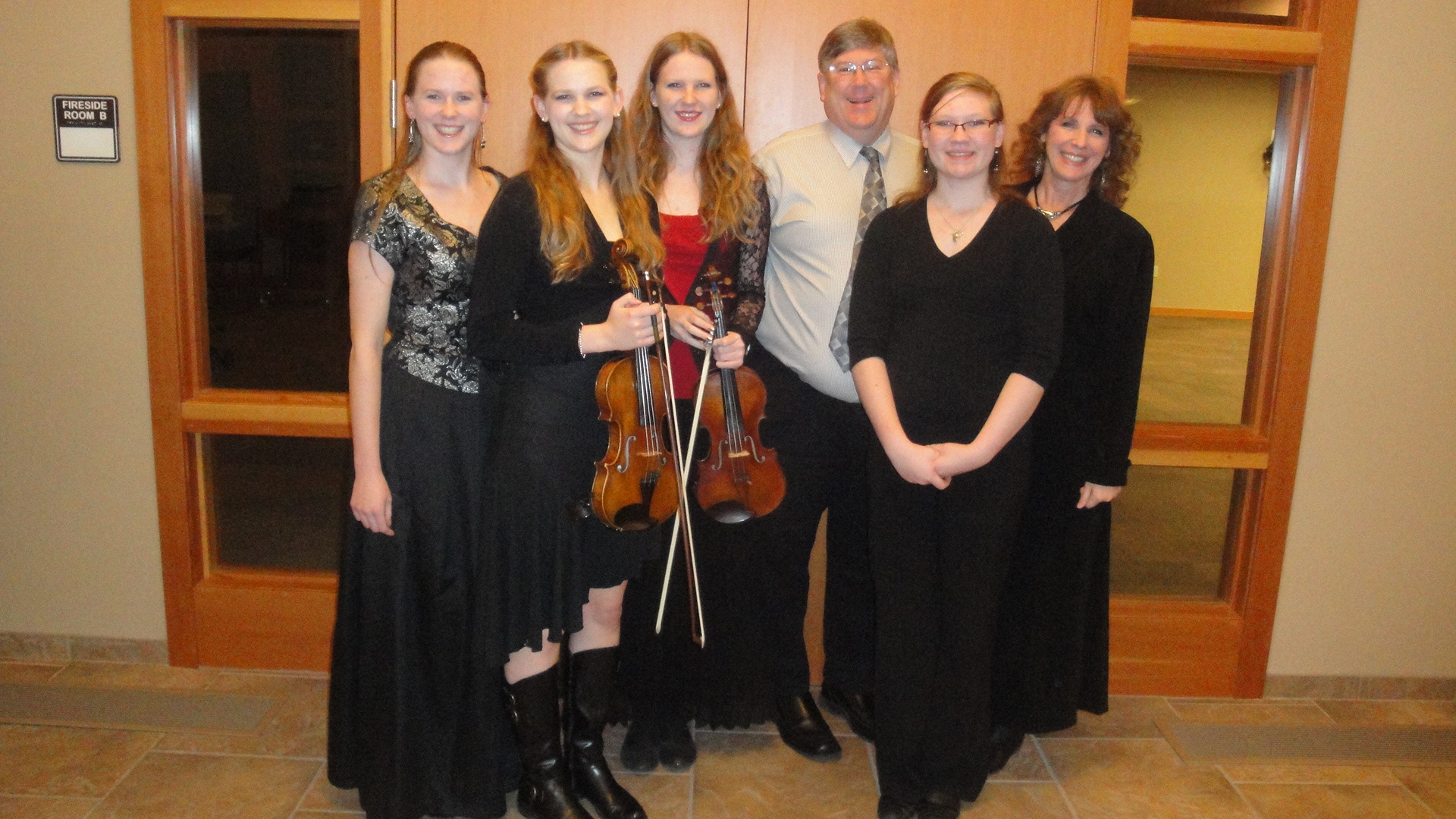 Mohr4 at the Hunstville/Madison public Library.
Photo credit: the Eaton Family